Full Payment for Craniosacral Classes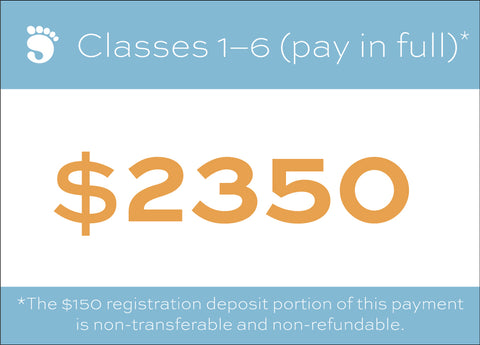 Pay full tuition (including $150 registration deposit and $50 for zoning booklet) for all six craniosacral classes beginning March 23, 2023 and ending August 12, 2023.
Click here for class schedule and information.
*This payment option is only available online until the start date of class one: March 23, 2023.
*$150 registration deposit portion is non-transferable and non-refundable.